Online Course on the Trinity
4th January 2021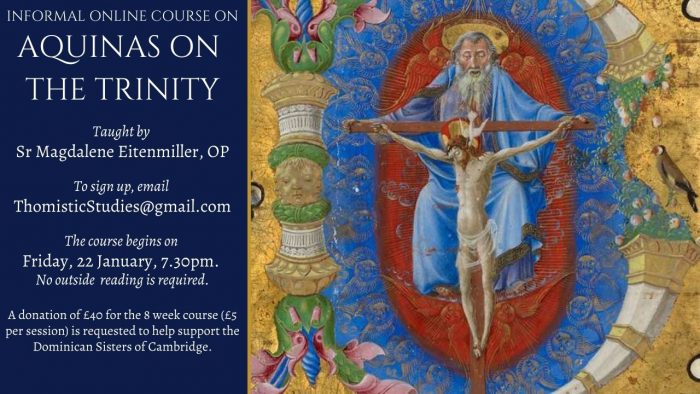 An informal online course on Aquinas on The Trinity is being run by Sr Magdalene Eitenmiller, OP a sister of the Stone Congregation. 
To sign up, email ThomisticStudies@gmail.com
The course begins on Friday, 22 January, 7.30pm and no outside reading is required.
A donation of £40 for the 8 week course (£5 per session) is requested to help support the Dominican Sisters of Cambridge.