Lent at Blackfriars
14th February 2021
Lent
Christ Jesus, sun of ransomed earth
shed in our inmost hearts your light,
as in spring days an earlier birth,
proclaims each dawn the end of night.
Hymn for Lauds in Lent, sung by the Dominican community.
Lent Reflections from Fr David Rocks, OP
The Dominican community are eager to help with resources to make Lent more spiritually fruitful. There will be reflections from Fr David Rocks, OP, email Fr David (david.rocks@english.op.org) for more details.
Stations of the Cross reflections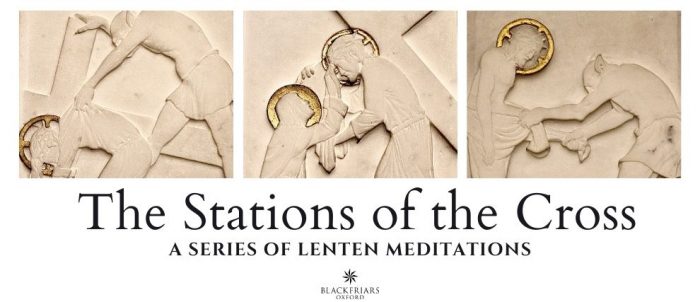 During Lent the community will be offering reflections on the Stations of the Cross, based on the stations in our own priory church. Each of the reflections, and an introduction to the series, can be found here.
From the Student Brothers
The student brothers will be offering thoughts on 'oases', places in the wilderness where they go to be alone with God and find refreshment.
St Catherine de' Ricci, a sixteenth century Italian Dominican Sister, was renowned for her devotion to the Passion, and was graced with the stigmata. She wrote a Canticle of the Passion, traditionally sung in Dominican churches on the Fridays of Lent in the presence of the Crucifix. You can find a copy of the Canticle here for your use in Lent.