Homilies & Spiritual Resources
1st January 2021
January – the Month of the Holy Name
The Church has entrusted to us the role of promoting devotion to the Most Holy Name of Jesus from the very earliest days of our Order. January is the month dedicated to the Holy Name, and one way of marking this devotion might be to recite the Litany of the Holy Name during this month of January.
Reflections on the Christmas period
The prior and community would like to thank all of our congregation for their support and prayers over the Christmas season. Here are some reflections on Christmas and Epiphany.
Br Albert Robertson, OP: Guided by a star, drawn on by Hope: the Magi at Epiphany.
Fr John O'Connor, OP: Christmas Carols and Hope
Fr Richard Finn, OP: An Anchor of the Soul – The Christian virtue of hope
HomilIes
Fr Robert Gay, OP: The Baptism of the Lord
Fr Richard Conrad, OP: The Solemnity of the Epiphany
Fr Richard Conrad, OP: Second Sunday of Christmas
Fr David Rocks, OP: Mary, Mother of God
Fr Richard Finn, OP: St Thomas Becket
Year of ST Joseph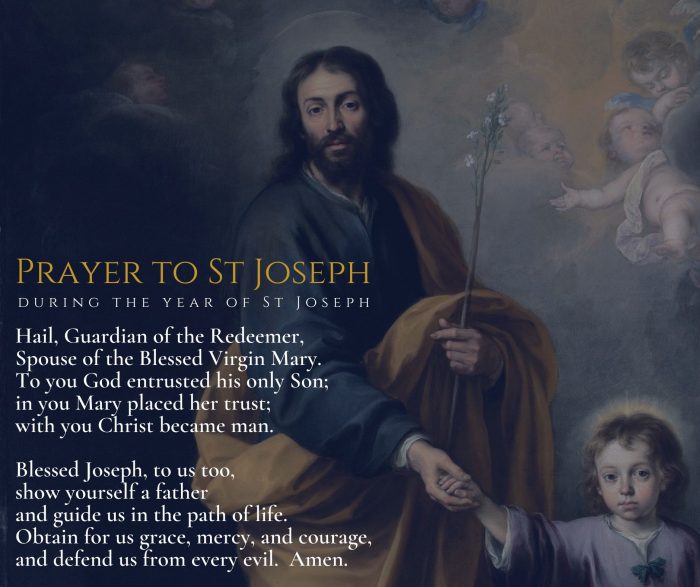 On the Solemnity of the Immaculate Conception the Holy Father declared a Year of St Joseph which will run from 8 December 2020 – 8 December 2021. You can read the Holy Father's Letter, Patris Corde and find information about the plenary indulgence granted to the faithful for the year.