Alumni Event 2017 Report with Pictures
18th September 2017
A packed lecture on the Second Coming, and a delightful alumni dinner.
Blackfriars participated once again in the Oxford University alumni weekend, a packed three days of varied and intriguing talks and cultural activities for former Oxford students.
On Saturday afternoon, Fr Richard Ounsworth OP delivered an entertaining and thought-provoking explanation, to alumni from across the University, of what the Second Coming of Christ means, and why it has not happened yet. For those interested, here is Fr Richard's co-authored book. When the Son of Man Didn't Come.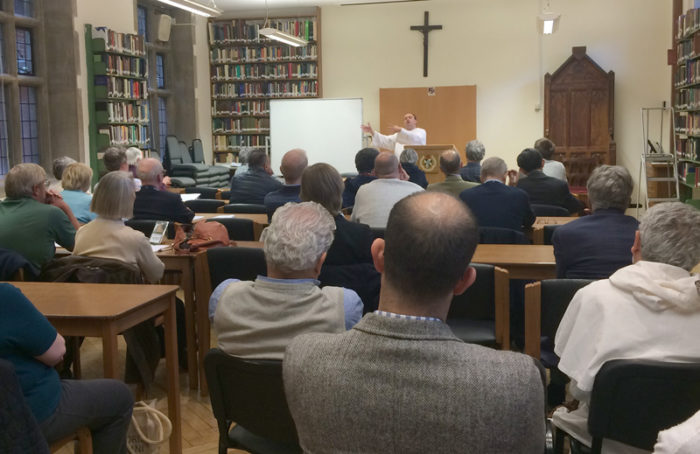 On Saturday evening, the friars welcomed alumni of all ages and matriculation years to a candle-lit dinner in the refectory. Our guest speaker, Canon Prof Robin Ward, Principal of St Stephen's House, Oxford, recalled us to the essential role played by the small religious Halls in the modern secular University, providing a continuing Christian witness and an important pastoral support to students of all backgrounds, and of all colleges.
A brief appeal was made for the Blackfriars Student Support Fund, with several guests generously signing up to give annual support for students facing hardship. The Development Director, Richard Brown, happily handed over Blackfriars branded bags as a small 'thank you'. Further gifts to the fund would be very welcome and ensure that Blackfriars can keep up in some small way with our wealthier neighbours in caring for our students.