Fr Robert Gay, OP Re-elected as prior
24th May 2021
On Friday the Dominican community at Blackfriars met together in Chapter to elect a prior, and re-elected Fr Robert Gay, OP for another three-year term.
Part of the tradition of the Order of Preachers is its communitarian form of government, where each of the brothers takes on responsibility for the organisation of and decisions about their daily life through Chapter meetings, as well as electing superiors from among their own brothers, who serve for a set term of office. Fr Robert's term of office ended earlier in May, and the brothers met together on Friday to elect a prior, and chose Fr Robert to serve for a second term.
As subprior, Fr Dominic guided the community through the election. You can watch Fr Dominic's homily at the Mass of the Holy Spirit before the election, which offers a reflection on the relationship between friars and priories.
The prior of Oxford holds an important place within the life of Blackfriars, obviously exercising governance over the Dominican community, but also being a key point of coordination between the priory, Hall, and Studium. Moreover, the prior of our community holds an important place in the life of the wider province as this is the community which trains young friars for the priesthood.
Fr Robert took up office on 24 May, the Feast of the Translation of the Relics of Our Holy Father Dominic.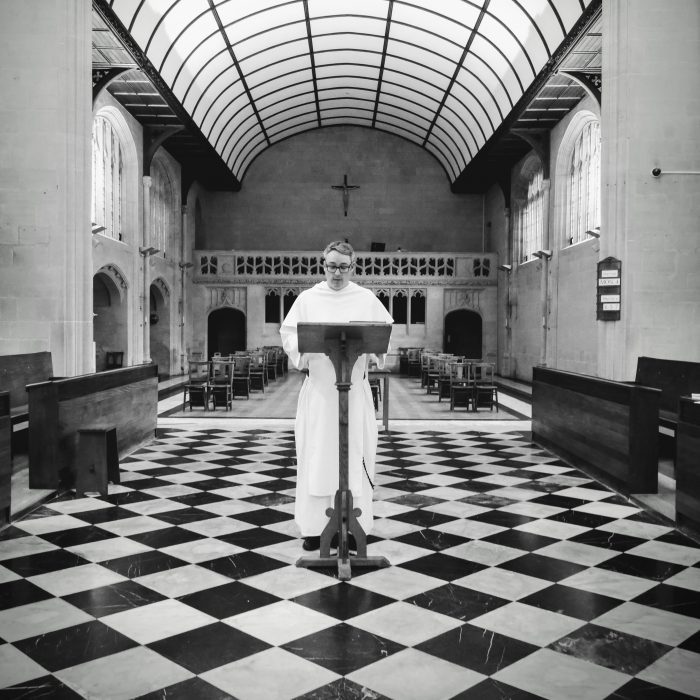 Fr Robert Gay, OP – Prior of Oxford
Fr Robert studied biological sciences at Wye College, University of London, before going on to do his doctorate in Plant Physiology at the University of Glasgow. He studied Philosophy and Theology at Blackfriars Studium, and bioethics and medical law at St Mary's University, Twickenham. His particular academic interests include the ethics of persistent vegetative state, ethical issues at the end of life, and the use of Thomistic virtue ethics in bioethics.