Meet our Scholarship holders
17th November 2022
Blackfriars is delighted to introduce you to our four scholars in the current academic year, whose scholarships were generously funded by donors to Blackfriars.
Marta Bielinska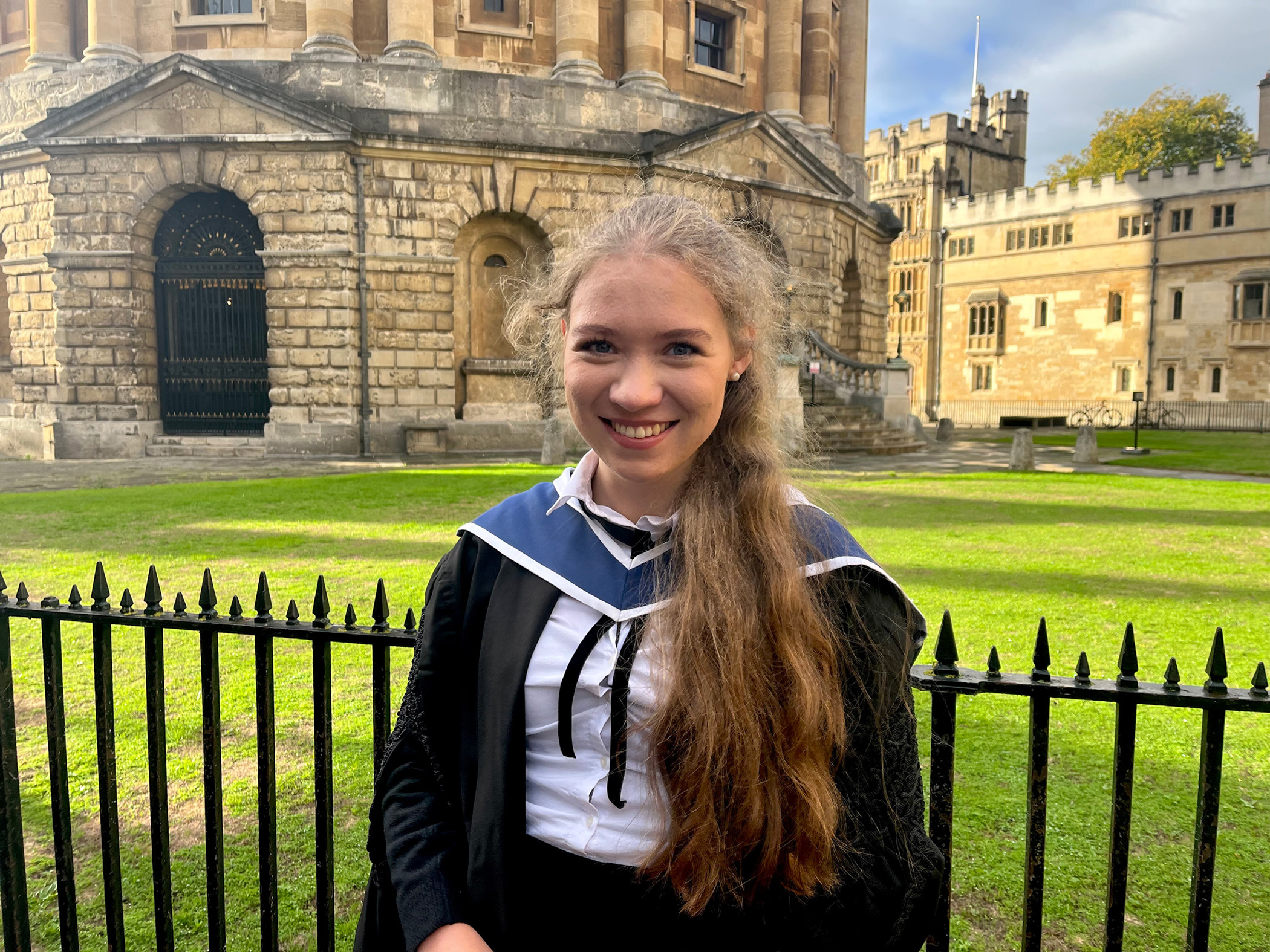 Marta is reading for a DPhil in Science and Religion, assisted by a Blackfriars Jubilee scholarship. She started her higher education at Jagiellonian University in Cracow (Poland), where she was simultaneously studying two degrees: BSc in Theoretical Physics in the framework of Interdisciplinary Studies in Mathematics and Computer Science, and BA in Philosophy as a part of Individual Inter-faculty Studies in the Humanities. In 2019, she moved to Oxford and completed BPhil in Philosophy and MSc in Mathematical and Theoretical Physics. She is interested in such topics as philosophy of spacetime and symmetries, laws of nature, and the interaction between science and religion. In her free time, she enjoys painting and crafting, reading about history of art, and swimming.
Melinda Davis

Melinda Davis is reading for the MSt in Diplomatic Studies. A native of New Orleans, LA, USA, she holds a BA in Psychology and Peace Studies from the University of Notre Dame and spent the past two years working for the Vatican Dicastery for Promoting Integral Human Development. She is thrilled to be at Blackfriars, which especially through its Las Casas Institute provides a welcoming home for the exploration of her interests, which include the intersection of religion and diplomacy. She is extremely grateful for the support of the Dominique Pire Scholarship for her research, which will hopefully further support religious actors, particularly the Catholic Church, in their peacebuilding efforts.
Xiongjie Deng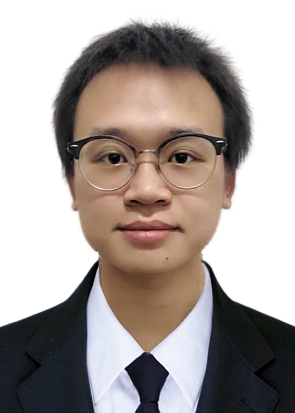 Dominique Pire scholarship holder Xiongjie comes from China; he is a first-year DPhil student in Geography and the Environment. Xiongjie earned his Bachelor of Engineering in Geomatics at Chongqing University and Master in Resource and Environment at Wuhan University. While at Chongqing University, he served as a Vice President of the Student Union and a teaching assistant. He participated in one Major Programme for the Natural Science Foundation of China at Wuhan University. In his spare time, he loves reading and hiking.
Clare Whitton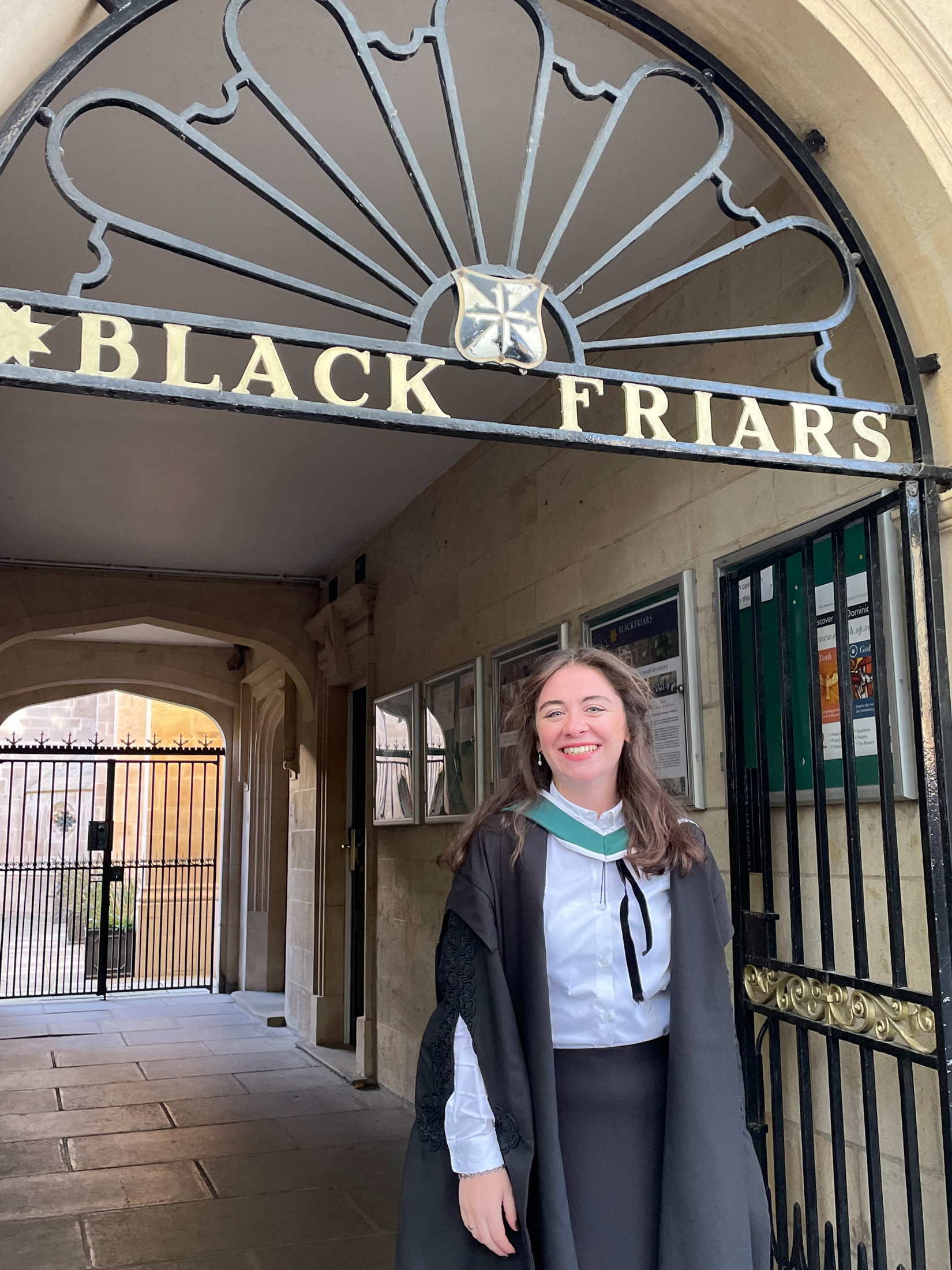 Clare Whitton is a first-year DPhil Candidate in Medieval History. She completed her undergraduate degree in history and classical civilizations and a MA in late medieval/early modern history at The Catholic University of America in Washington D.C. Clare completed her MSt in medieval history at Blackfriars in 2022, writing her dissertation on San Gennaro's blood relic and the history of its liquefaction. Clare is continuing her research on San Gennaro for her DPhil, now focusing on how the cult of San Gennaro evolved from the early medieval period through the early modern era. Investigating the cult of San Gennaro has prompted new questions regarding the ancient Roman martyr cults in southern Italy, the intersection between religion, superstition and folklore, and the many blood relics found in the city of Naples during this period.
The Blackfriars' Jubilee scholarship has not only allowed Clare to pursue this DPhil course, but it has given her the chance to utilize the unique offerings found in Blackfriars' Library. She is thrilled to be continuing her education with the Blackfriars community for the next few years!
Could you help fund a scholarship at Blackfriars?
There is a greater need than ever for scholarships at Blackfriars, assisting our students in their pursuit of excellence, and helping to attract men and women to study here within our highly-rated community.
If you would like to donate, please click on the button below, and soon your gift could be assisting another student to unlock their full potential at Blackfriars. Gifts of all sizes are welcome.