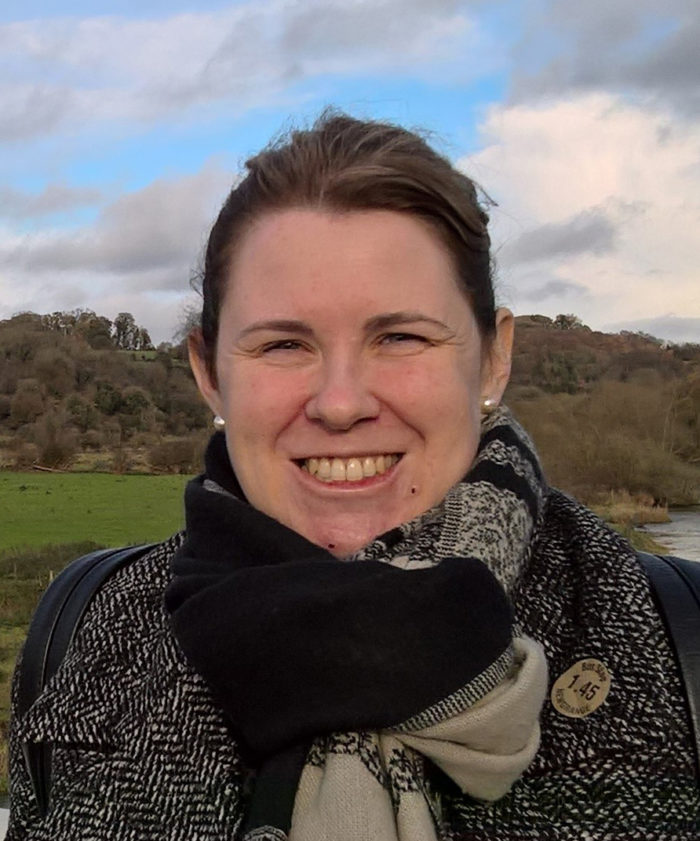 Dr Maria Power
Fellow, Member, Las Casas Institute
Dr Maria Power, FRHistS, is a Fellow at Blackfriars Hall where she is the Director of the Human Dignity Project at Las Casas Institute for Social Justice.  In December 2019, she was appointed as a Research Associate of the Centre for the Study of Bible and Violence at Bristol Baptist College, and in June 2019, she was a Holland Visiting Fellow at the University of Durham. Maria is also a Senior Research Fellow at the William Temple Foundation as well as being a Visiting Fellow at the Benedict XVI Centre for Religion and Society at St Mary's University.
Maria's academic research focuses on the role that religions can play in ameliorating violence and ethnic conflict.  Her research on conflict and peace seeks to understand how religious organisations should behave in conflict and post-conflict situations in order to have a positive impact. Maria has expertise in intra- and inter-faith dialogue, the role of ethics in the work and business environment, and peace-building practices. She is currently a co-investigator on a British Academy grant 'Beliefs, Values and Worldviews at Work – a quantitative survey'.   Her work at the Las Casas Institute focuses on the relationship between understandings of Human Dignity and non-violent approaches to conflict resolution; developing a definition of Just Peace which is grounded in Catholic social teaching; and a reconceptualisation of the British Welfare State that puts human dignity at the heart of decision making.
Maria is the author of Catholic Social Teaching and Theologies of Peace in Northern Ireland (Abingdon, 2020) and From Ecumenism to Community Relations: Inter-Church Relationships in Northern Ireland 1980-2005, (Dublin, 2007). She is editor of Building Peace in Northern Ireland, (Liverpool, 2011).  She has published numerous scholarly articles on the role of faith-based organisations in building peace in Northern Ireland, for example in the Journal of Contemporary Religion and the Journal of Ecumenical Studies. She has spoken both nationally and internationally on the topic, and is a regular contributor to the media on issues relating to faith, politics, and justice, most recently appearing on a PBS documentary on Pope John Paul II's visit to Northern Ireland and writing for the Irish Times.
 Maria has a number of successful research collaborations. In 2021, her monograph, co-authored with Professor Christopher Hrynkow, St Thomas More College, University of Saskatchewan, Catholicism, Nonviolence and JustPeace: Vatican Diplomacy, Papal Teaching, and Peacebuilding Since 1846 will be published by Routledge. Alongside Dr Helen Paynter, Bristol Baptist College, she is developing a collection of essays entitled Violence and Peace in Sacred Texts which will include contributions from Professor James Hegarty, University of Cardiff, and Professor Ankur Barua, University of Cambridge. Maria is also currently working with Dr Jonathan Bush, University of Durham, on a project exploring the experiences of lay Catholics in 20th Century Britain.
As well as being the Chair of Trustees for Good Works UK, a charity that helps young people make ethical choices in their careers, Maria also works with life-without-parole prisoners in the United States.
Publications
Monographs
 Catholic Social Teaching and Theologies of Peace in Northern Ireland: Cardinal Cahal Daly and the Pursuit of the Peaceable Kingdom, (Abingdon: Routledge, In press, 2020)
With Christopher Hrynkow, Catholicism, Nonviolence and JustPeace: Papal Diplomacy and Peacemaking 1867-2019, (under contract to Routledge, forthcoming 2021)
 From Ecumenism to Community Relations: Inter-Church Relationships in Ireland 1980-2005, (Dublin: Irish Academic Press, 2007) 272 pp.
Edited Collections
 Building Peace in Northern Ireland, (contributing editor), (Liverpool: Liverpool University Press, 2011) 238 pp.
 Recent and Forthcoming Articles and Chapters
 'Ecumenism in Britain and Ireland' in Alana Harris (ed.), The Oxford History of Catholicism in Britain and Ireland, Vol. 6: The Twentieth Century, (Oxford: Oxford University Press, forthcoming 2022)
'The Politics of Dissent: Catholic Public Theology in Northern Ireland', Modern Believing, 2020, vol. 61, no. 2, pp. 127-140.
With Christopher Hrynkow, 'Qualified Advocacy for JustPeace: The Pope's World Day of Peace Messages (1968-2020) in Historical and Ethical Perspective,' Peace and Change: A Journal of Peace History, 2020, vol. 45, no 3.
 With Christopher Hrynkow, 'Are the Popes Leaving Behind Just War and Embracing Just Peace?', Peace Review, 2019, vol. 31, no. 2, pp.238-246.
With Chris Baker, 'Ghosts in the Machine: Beliefs, Values, and Worldviews in the Workplace', Journal of Beliefs and Values, 2018, vol. 39, no. 4, pp. 474-489.
'Alternative Possible Futures: Unearthing a Catholic Public Theology for Northern Ireland' in Chris Baker and Elaine Graham (eds.), Theology for Changing Times: John Atherton and the Future of Public Theology, (London: SCM, 2018), pp. 158-174.
With Christopher Hrynkow. 'Transforming the Centre: Popes on Inter-Religious Dialogue as a Path to Multi-Track Peacebuilding' International Journal for Peace Studies, 2018, vol. 23, no. 2., pp. 33-47.
With Christopher Hrynkow, 'Fostering Cultures of Encounter: Framing Papal Teaching on Dialogue as Multi-Track Peacebuilding', Journal of Social Encounters, 2017, vol. 1, issue, 1, pp. 24-36.
Email: maria.power@bfriars.ox.ac.uk