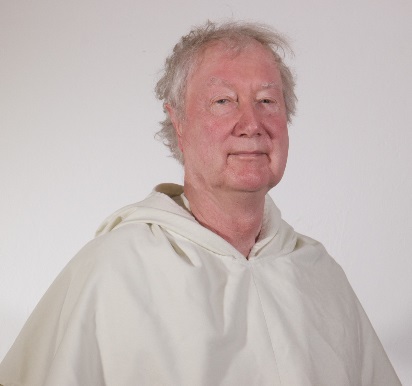 Fr Timothy Radcliffe OP
Official Fellow, Lector, Member of the Las Casas Institute Advisory Board
Ordained in 1971, Fr Timothy is a well-known preacher and speaker, and former Master of the Order of Preachers.
He was Director of the Las Casas Institute from Easter 2014–Easter 2016 and continues to be a member of the Institute's Advisory Board.
Fr Timothy was global Master of the Order of Preachers (Dominicans) from 1992 until 2001 in which role he travelled to every continent (bar Antarctica), founded Dominican Volunteers International and played a key role in helping to establish the Franciscan-Dominican representative offices at the United Nations.
Educated at Paris, under Yves Congar, and Oxford, his books have been translated into 24 languages. He was awarded the Michael Ramsey Prize for theological writing in 2007.
He is an Honorary Doctor of Divinity at the University of Oxford and has honorary doctorates from twelve other universities including Fribourg and the Angelicum. He is also a Consulter for the Pontifical Council of Justice and Peace. He is a Sarum Canon of Salisbury Cathedral and a Freeman of the City of London.
Publications
Sing a New Song. The Christian Vocation. Dublin: Dominican Publications, 1999. ISBN 1-871552-70-2
I Call You Friends. London: Continuum, 2001. ISBN 0-8264-7262-1
Seven Last Words. London: Burns & Oates, 2004. ISBN 0-86012-365-0
What Is the Point of Being A Christian?  London and New York: Burns & Oates, 2005. ISBN 0-86012-369-3
Just One Year: Prayer and Worship through the Christian Year, edited by Timothy Radcliffe with Jean Harrison. London: Darton, Longman and Todd for CAFOD and Christian Aid, 2006. ISBN 0-232-52669-9
Why Go to Church? The Drama of the Eucharist. London: Continuum, 2008. ISBN 978-0-8264-9956-1. Archbishop of Canterbury's Lent book 2009.
Christians and Sexuality in the Time of AIDS, with Lytta Bassett. London: Continuum. ISBN 978-0-8264-9911-0
Take the Plunge: Living Baptism and Confirmation. London: Burns & Oates, 2012. ISBN 978-1-4411-1848-6.
Le livre noire de la condition des Chrétiens dans le monde with Jean-Michel di Falco and Andrea Riccadri (2014)
Stations of the Cross. Jan 2015
The Hope that is Within You: Interviewed by Raymond Friel. Redemptorist Publications. April 2016. ISBN 9780852314630
Alive in God: A Christian imagination, Bloomsbury, 2019
Questioning God, with Lukasz Popko OP, Bloomsbury, 2021.