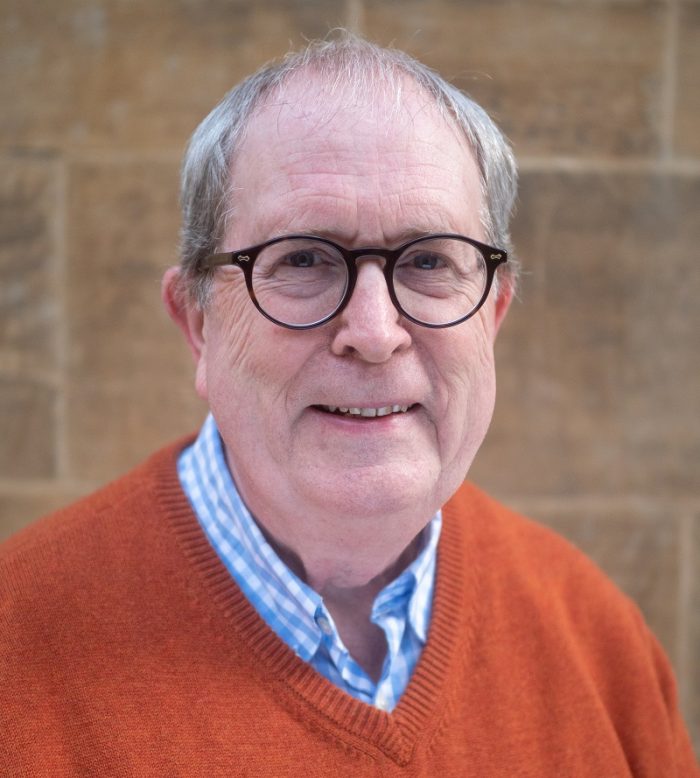 Prof Michael Scott
Senior Dean, Research Fellow, Member of Las Casas Institute
Professor Scott is Senior Dean, Fellow of Blackfriars Hall, College Adviser for postgraduate students, and a Member of Las Casas Institute. He also teaches Early Modern English Literature for Blackfriars Hall's Visiting Students' Programme. He is currently developing a Georgetown University sponsored project on The Future of the Humanities with the help of Las Casas Institute and University colleagues.
Appointed by the President of Georgetown University as the Director of The Future of the Humanities project, Professor Scott  launched the project at the Conference in Oxford on 2nd November 2018 sponsored by Georgetown in association with Las Casas Institute. Key speakers included Professor Terry Eagleton, Lancaster University, Dr Kathryn Temple, Georgetown University, and Professor Emma Smith, Hertford College, the University of Oxford. The Conference is available on Las Casas Institute YouTube channel.
Professor Scott holds an MA from the University of Wales; PhD from De Montfort University and PGCE from the University of Nottingham. In 1989 he received the Bicentennial Award for Outstanding Teaching and Scholarship from Georgetown University, Washington DC. He is currently a Senior Adviser to the President, Georgetown University; Director, Oxford-Scott Education Ltd; Honorary Senior Provost, University of Wales: Trinity St. David; Emeritus Professor of English and Theatre Studies, Wrexham Glyndwr University; Deputy Lieutenant, Clwyd County. He holds the Order of Merit from Bauman Moscow State Technical University, Russia; he is Fellow at Southwest University for Nationalities, Chengdu, China; and Visiting Professor at Dezhou University, Shandong, China. He was on the Editorial Board which relaunched Critical Survey, OUP, and has been a Contributor to numerous publications including The Year's Work in English Studies, Organisation for Economic Co-operation and Development (OECD) and other academic journals. He was also, for a number of years, a Home View Feature Writer for The Times Higher Education.
Prior to joining Blackfriars, Professor Scott enjoyed an illustrious career within and beyond academia. He was the Pro Vice Chancellor at De Montfort University; the Founding Vice Chancellor of Wrexham Glyndwr University; a Visiting Fellow of Harris Manchester College, Oxford; Chair, UNESCO Wales; Member UNESCO UK Commission; OECD/World Bank Task Force (University Reform) for Regeneration and Stability in Eastern Europe; Council Member BBC Wales; Chair, North Wales Film Commission; Chair, North Wales Events Commission; Chair, QAA Working Party on Multi -disciplinary and Modular Degrees; and Chair/Member of various UK educational institutional boards and arts organisations.
Select Publications: Arthur: Legends of the King (2107); Shakespeare: A Complete Introduction (2016); Shakespeare's Tragedies: All That Matters (2015); Shakespeare's Comedies: All That Matters (2014); The Changeling: A Critical Study, (1989); Shakespeare and the Modern Dramatist (1989); Antony and Cleopatra: Text and Performance (1983); Renaissance Drama and a Modern Audience (1982); and John Marston's Plays: Theme, Structure and Performance (1978).
Editorial: Harold Pinter: A Casebook (ed) (1986); Talking Shakespeare (ed with Deborah Cartmell) (2001); Founding and General Editor, The Text and Performance Series, Macmillan (24 vols); and Founding and General Editor, The Critics Debate Series, Macmillan (22 vols).
For more information about Professor Scott's projects and wider work, visit Oxford-Scott Education Limited website.
Email: michaeldrscott@icloud.com