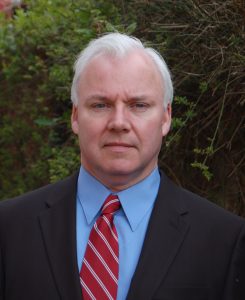 Prof James Arthur OBE
Research Fellow
Professor James Arthur is Deputy Pro-Vice-Chancellor for Staffing and Professor of Education at the University of Birmingham. He is Director of the Jubilee Centre for Character and Virtues. He is Chair of the Society for Educational Studies, and was Head of the School of Education 2010-2015.
Prof. Arthur is the leading academic in the UK on character education, and on policy entrepreneurship in education. He has written widely on the relationship between theory and practice in education, particularly the links between communitarianism, social virtues, citizenship, religion and education. Prof. Arthur established the Jubilee Centre in 2012, and the Centre has grown in size, scope, and impact since its launch at the House of Lords in May 2012. He is an Honorary Professor in the University of Glasgow, as well as Honorary Fellow at West Point Military Academy. He was awarded an OBE by the Queen in 2018. Prof. Arthur completed his doctorate at Oriel College in 1992. He is also an Honorary Research Fellow of the Department of Education, University of Oxford, and in the academic year 2020-21 will be Guest Scholar at the Thomistic Institute at the Angelicum.
Select Publications:
The Formation of Character in Education: From Aristotle to the 21st Century (2020);
Virtues in the Public Sphere: Citizenship, Civic Friendship and Duty, (2019);
Policy Entrepreneurship in Education: Engagement, Influence and Impact (2018);
Teaching Virtue (2016);
Religious Education, 4 Volumes (ed. 2016);
International Handbook of Education, Religion and Values (ed. with T. Lovat 2014);
Research Methods in Educational Research (ed. with M. Waring and R. Coe 2012);
The Routledge Companion to Education (ed. with A. Peterson 2011);
Debates in Citizenship Education (ed. with H. Cremin 2011);
Of Good Character: Explorations of Virtues in Values 3-25 (2010);
New Direction in Character and Values Education Research (ed. 2010);
Education, Politics and Religion (L. Gearon and A.  Sear 2010);
Leadership in Christian Higher Education (ed. with M. Wright 2010);
A Reader in Educational Studies (ed. with I. Davies 2009);
Handbook in Educational Studies (ed. with I. Davies 2009);
Citizenship Studies, 4 volumes (ed. with I. Davies 2008);
International Handbook in Citizenship and Democracy (ed. with I. Davies 2007);
Newman – Eminent Thinkers in Education (ed. with G. Nicholls 2007);
and Education with Character: The Moral Economy of Schooling (2003).
Email: j.arthur@bham.ac.uk