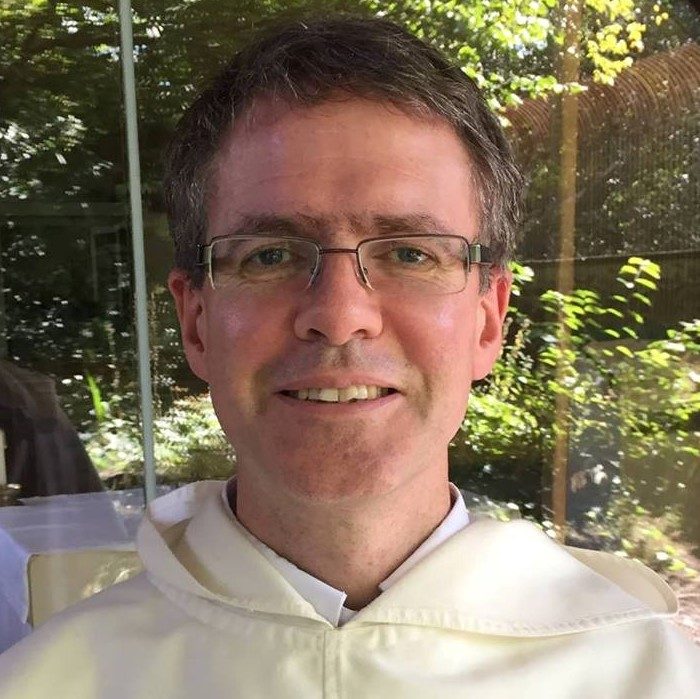 Very Rev Dr John O'Connor OP
Regent, Head of House, Moderator, Official Fellow, Lector
Fr John O'Connor is the Regent of Blackfriars Hall and Studium, and Regent of Studies for the English Province of the Order of Preachers. Fr John grew up in County Galway in Ireland and studied Electronic Engineering at NUIG, and completed a doctorate in applied superconductivity and electron microscopy at the University of Oxford.
Fr John entered the Order of Preachers in 1997. He completed an undergraduate degree in Philosophy and Theology at Blackfriars Hall, University of Oxford. He was ordained to the priesthood in 2004 and served as a curate in London, a parish priest in Glasgow, and was Prior here at Blackfriars, Oxford.
Since completing his term as prior he has worked in our chaplaincy in Edinburgh and has been superior of the House there. While there he completed a second doctorate in Moral Philosophy at the University of Edinburgh.  He was a Teaching Fellow in Philosophy at the University of Edinburgh and a Lecturer in Moral Theology at the Department of Theology and Religious Studies at the University of Glasgow. He is also Assistant Editor of New Blackfriars, a journal on theology, philosophy and cultural studies published by Wiley-Blackwell.
Email: regent@bfriars.ox.ac.uk