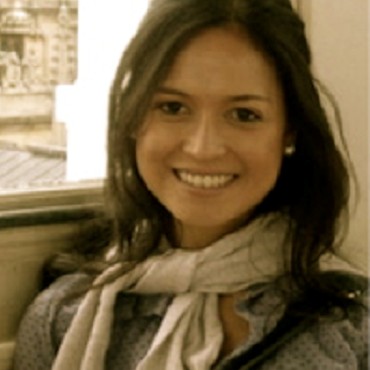 Dr Thana de Campos
Associate Member, Las Casas Institute
Dr de Campos is Assistant Professor at Pontificia Universidad Catolica de Chile. She is a Research Associate at the UNESCO Chair in Bioethics and Human Rights (Rome); the Von Hügel Institute (St Edmund's College, University of Cambridge); and at Las Casas Institute (Blackfriars Hall, University of Oxford). She holds a DPhil in Law (jurisprudence) from the University of Oxford, and an MPhil in International Law from the University of Sao Paulo.
Dr de Campos researches in global bioethics, international human rights, legal theory, political and moral philosophy, with a particular interest in Natural Law, Virtue Ethics, global health governance, and the human right to health.
Her most recent book The Global Health Crisis: Ethical Responsibilities was published in 2017 by Cambridge University Press.
Her forthcoming book (co-edited with Professor Jonathan Herring and Dr Andelka Phillips) is entitled The Philosophical Foundations of Medical Law and due to be published by Oxford University Press. It contains contributions by other Blackfriars' fellows, including Fr Robert Gay OP, Professor David Albert Jones, and Dr Pia Maria Jolliffe.
Selected publications:'MAiD in Canada: Ethical Considerations Against the Inclusion of Mental Health Patients', Journal of Disability and Religion (forthcoming); 'Milo, Caterina, An Ethical and a Legal Challenge in the Mitochondrial Donations Regulations: The Right to Know and Trace One's Genetic Origins', International Journal of Law, Policy, and the Family 32:2 (2018), pp.170-83; The Global Health Crisis: Ethical Responsibilities (CUP 2017);'Zika, Public Health, and the Distraction of Abortion', Journal of Medicine, Health Care and Philosophy 20:3 (2017) 443-446; 'The Wellbeing Conception of Health and the Conflation Problem', The New Bioethics Journal 22:1 (2016) 71-81; and 'The Idea of Patents vs. The Idea of University', The New Bioethics Journal 21:2 (2015) 164-176.
Email: tcampos@unescobiochair.org