Sir James MacMillan to give Newman Lecture 2022
22nd April 2022
Music & Some Wider Implications: a Catholic composer's perspective.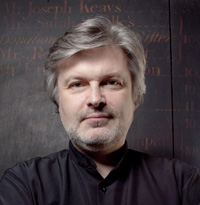 Is there a moral dimension to the act of composition?
And does the work of a composer ever impact on the desire to sustain civic values?
Sir James MacMillan is the pre-eminent Scottish composer of his generation, whose compositions include many religious works such asSeven Last Words from the Cross (1993), Miserere (2009) and Stabat Mater (2015).
The John Henry Newman Annual Lecture is offered to the University of Oxford by its Catholic Halls: Blackfriars, Campion Hall, and St Benet's.