Protecting and Renewing Our Buildings

Boosting Blackfriars' fabric fund will safeguard the future of the Priory buildings, our shared home.
Immediate need: £75,000 a year
Longer-Term Need: £1m for endowment
Donate Now Online         other ways to give
The Rising Costs of Maintaining Blackfriars' Historic Buildings
Blackfriars Priory's buildings may look old but they only date from the 1920s onwards! Grade II listed, they have a simple and elegant beauty that fits naturally into the architectural array of central Oxford. However, as they have aged, as well as the expected wear and tear, some more fundamental problems have become apparent.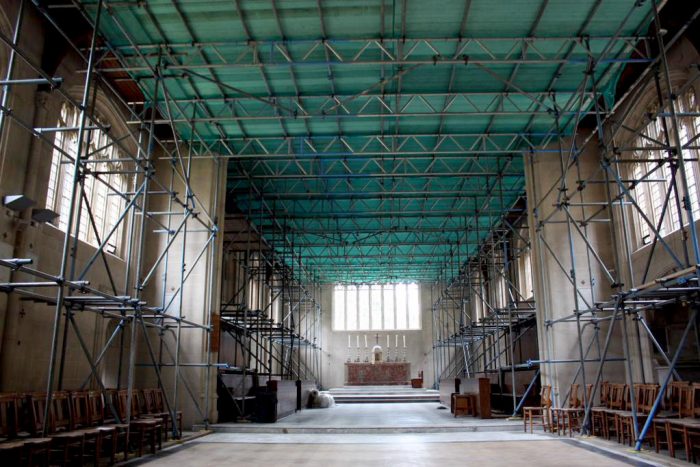 In 2015, a section of ceiling in the church fell during Mass and nearly caused serious injury. This revealed that low-quality plaster had been used originally, and required the building to be closed while the ceiling was strengthened. An emergency fundraising appeal was needed to cover the costs. Cracks have also appeared in the walls of the church, with inadequate foundations to blame.
Each five-yearly survey reveals new matters like these that must be urgently addressed, and expenditure is expected to stay at around £75,000 a year, though may occasionally surge higher. It is clear that, to safeguard our buildings and their users, we must ensure there is enough in our Fabric Fund to respond to this higher level of need.
Income at Risk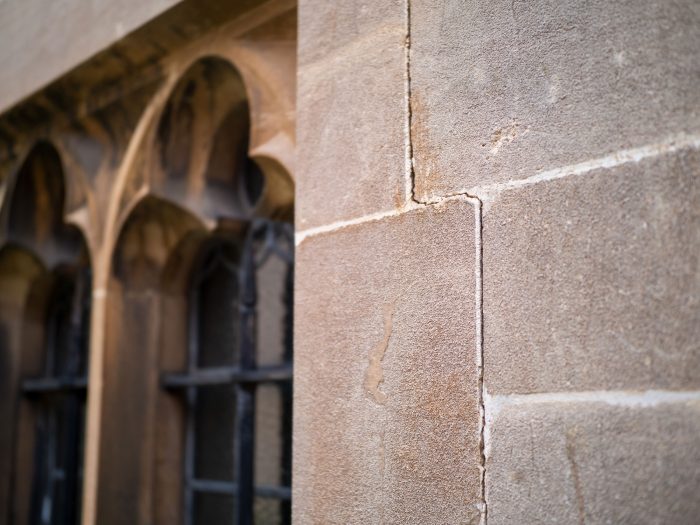 Blackfriars' Fabric Fund relies on an annual top-up from two key sources: donations made by Mass-goers in our church and income earned by friars who work outside the priory.
Even while the congregation continues to give generously, a large part of the friars' earned income is at risk, since the two main earners are of retirement age. This portion is worth up to £100,000 each year, and if it is not replaced then the Fabric Fund will not be topped up and could become spent out in a few years. This represents a serious threat to the future of our buildings and the community they serve.
A Vital Objective: Boost the Blackfriars Fabric Fund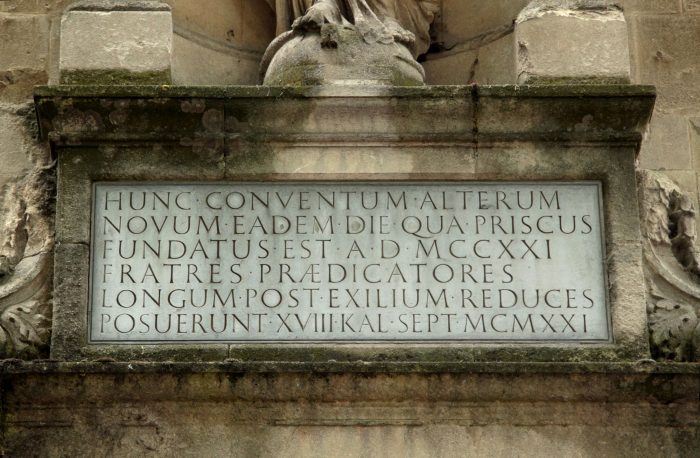 Our goal for the coming years is to continue to grow this fund such that it can continue to cover the needs of our buildings. Ultimately, we want to grow it to such a level that it becomes a small endowment, providing enough annual income to cover what we spend on our buildings. This will protect them from the challenges mentioned, ensuring they will endure to serve all who live, work, study or worship at Blackfriars.
How will this be achieved?
Firstly, if the friars can continue to earn sufficiently, then we will continue to top up the fund from this source each year. For example, if we are successful in establishing Lectorships for the Studium, this could replace part of the at-risk income mentioned above.
More importantly, we hope that you and other donors will respond generously to this need and continue to assist us in gradually increasing this fund over time, to protect our home.
How you can Help
We welcome any financial contributions of any size that you feel called to make to help safeguard the future of Blackfriars' buildings.
Legacy Giving
Giving through your Will is an especially important and impactful way to support, so please consider this.
Donate Now Online         other ways to give