Scholarships to Secure and Assist the Best Students

With student debt at record levels and other competing institutions offering financial assistance, Blackfriars Hall must establish more scholarships to help students.
Immediate Need: £150k – £300k
Longer-Term Need: Up to £2.5m for endowment
Donate Now Online         other ways to give
The Challenges Facing Today's Students
Frugality and Stress

"I am coming to the end of a masters-level course in Philosophy; sadly, I cannot afford to continue my studies to doctoral level at Blackfriars, and will continue at a U.S. institution.

"I pay my course fees through a loan from my parents, and my living expenses from money I saved when working for a year before starting this course. My studies are intense: I have not had the time nor the energy for a part-time job. Instead, I cope via a variety of frugal strategies such as cooking my own food rather than eating out, and not flying home during the vacations. Applying for funding for my doctorate has been very stressful."

Struggling to Make Ends Meet

"It has been difficult to finance my Masters degree at Blackfriars. I work multiple jobs during the holidays, yet this does not suffice to fund my living expenses during term.

"I live quite frugally in term time, not spending money on alcohol or clothing. Yet I still struggle to find funds for the essentials of accommodation and food. This can be fairly stressful, as student finance only covers my tuition fees, not the considerable living expenses involved in studying at Oxford."
The Importance of Securing and Assisting the Best Students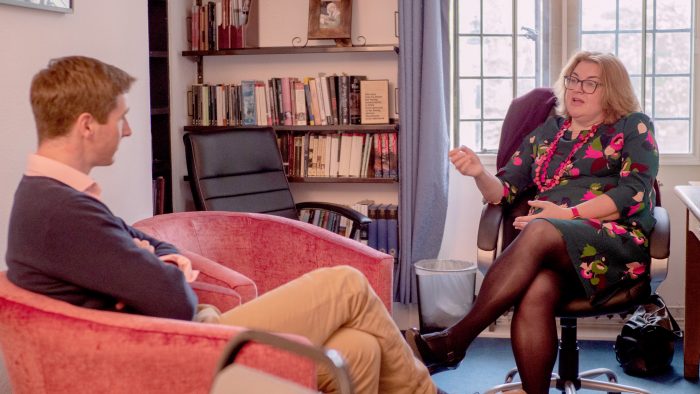 A Priority for Blackfriars
We strongly believe that establishing more scholarships is one of the most urgent priorities for Blackfriars Hall.
As a small institution that now mainly specialises in postgraduate study, we are concerned when we see so many promising candidates unable to take up an offer due to funding problems.
Accessible to Many
Postgraduate study should not be a luxury only accessible to the wealthy, and every scholarship we can establish will mean that more of the most able women and men will have within their reach the higher levels of qualification. Every scholarship will open doors for these students' future, and provide the specialists needed in this country and elsewhere.
Scholars Benefit Blackfriars
Welcoming the best scholars also enriches the intellectual environment of Blackfriars, ensuring it will continue to be a fruitful and stimulating place to study and research while being exposed to new ideas from one's peers.
our partnership with oxford university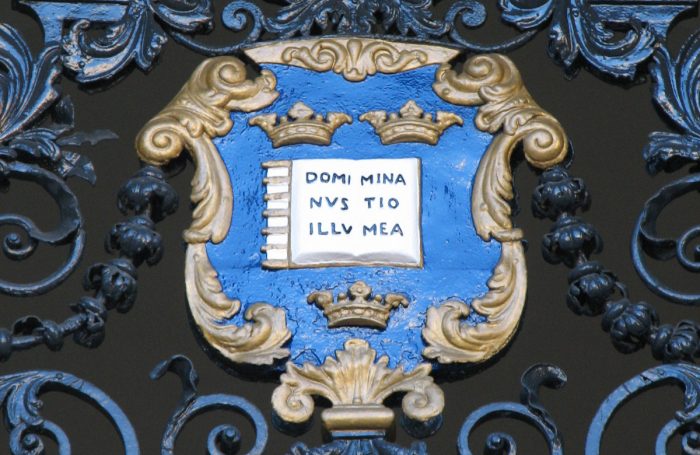 Member of the Collegiate University
Blackfriars Hall is one of the six Permanent Private Halls (PPHs) of the University of Oxford, having joined the collegiate University in 1994. PPHs are religious educational establishments able to receive students studying for Oxford University degrees.
In the medieval period, from 1221 to 1538, Blackfriars played an important role in the University, not only providing key academic and administrative postholders such as Chancellors, but even influencing the development of the collegiate way of life that continues to this day.
Today this partnership continues, with friars and lay academics associated with Blackfriars providing teaching and research supervision for students from the University. Blackfriars' superb theological library (over 35,000 volumes) is much in demand too among scholars across Oxford.
Our membership of the University also assists our fundraising: University donors whose interests align with Blackfriars Hall may be directed to us; and Blackfriars Hall donors who give at higher levels may be proposed for University honours.
Blackfriars' Research Specialisms
Blackfriars Hall specialises in Theology, Philosophy, Politics, English and the Social Sciences, and we attract postgraduate students and researchers in these areas. Broadly, these specialisms group around the poles provided by our two research centres, the Las Casas Institute (humanities and social sciences) and the Aquinas Institute (theology and philosophy). These centres engage with contemporary challenges ranging from social inequality to the idea of humans as merely rational animals, creating a rich dialogue between secular and Catholic perspectives. We are looking to introduce scholarships in any of these areas which are of interest to donors, but especially in Theology which is Blackfriars' key specialism.
The Benefits of Introducing More Scholarships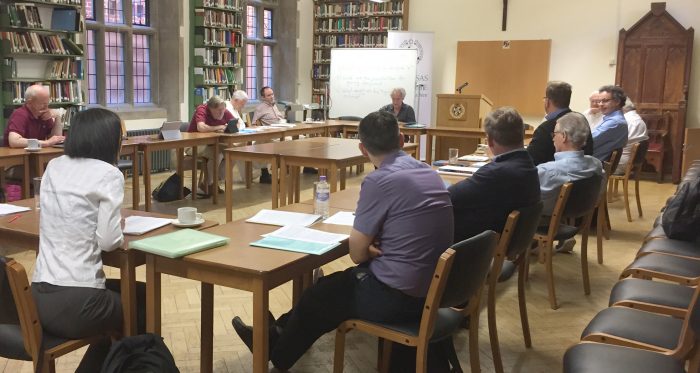 Attracting greater numbers of prospective students to consider studying at Blackfriars Hall
Keeping up with other competing colleges and universities who are wealthier and can offer more scholarships
Providing able students with limited access to funds a way for them to undertake postgraduate study
Ensuring there will be sufficient Christian theology teachers to support the mission of the Church in this country
Helping to form the future expert academics we need in the UK
Enriching and enhancing the intellectual life of Blackfriars Hall and its research centres
We Need Help to Reach Our Goals
In 2018, Blackfriars Hall was able to endow its first postgraduate scholarship in Theology and Art, thanks to an extraordinary and beautiful gift by one donor. The first scholar began his doctoral studies in autumn 2019, supported by this scholarship.
We now need to find further donors who are interested in funding additional scholarships.
Funding a Scholarship
Each scholarship is worth £15,000 a year (though it can be set at a higher value if a donor wishes). This typically covers the annual study fees of a UK student.
Multi-year funding requires either a gift in multiples of £15,000, or a pledge to make an annual gift of £15,000.
£45,000 would cover the typical three years needed to complete a doctorate.
£500,000 will endow a scholarship in perpetuity. (All funds are ethically invested.)
We welcome gifts of all sizes
To achieve success, we need gifts of all sizes, from anyone who cares about supporting the best students. We will combine your gift with other gifts until we have sufficient to fund a scholar.
See below for how to donate.
Thinking of a Major Benefaction?
History shows that Blackfriars, from medieval times onwards, has always prayed for and memorialised the generous support given by benefactors. Today no less, the friars wish to mark this generosity.
Significant donations to the Scholarships Fund (i.e. funding a Scholarship for one or more years: £15,000+) will be recognised by:
An invitation to propose a name for the Scholarship.
Invitations to exclusive events and other special gatherings.
Those who give £250,000 or more may be proposed for Oxford University honours.
Please contact the Development Director to discuss this further.
Donate Now Online         other ways to give