Blackfriars Alumni Event 2019
21st September 2019: 7:30 pm

-

10:00 pm

BST

Former students at Blackfriars Hall, Oxford, or those who studied in the Dominican Studium, are warmly invited to join us for our fourth annual alumni dinner. Spouses, relatives and friends are also very welcome to come with you as your guests.

You will be treated to a three-course meal with wine and excellent company in our beautiful refectory – and this year our guest speaker is:

Bishop John Sherrington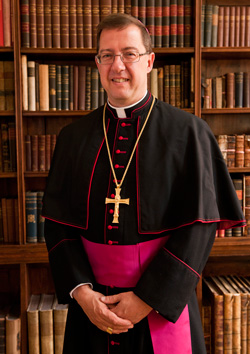 Bishop John Sherrington is as an Auxiliary Bishop of Westminster, with pastoral care of the parishes and deaneries of North London. Within the Bishops' Conference of England and Wales, he been involved in Catholic Education and Formation (2013–14) and Christian Responsibility and Citizenship, with responsibility for life issues (since 2014).  He has been involved in Catholic-Methodist dialogue, is a Trustee of CAFOD, and a board member of the Anscombe Bioethics Centre.
Before becoming a parish priest (2004-2011), he lectured in moral theology at All Hallows College, Dublin, and St John's Seminary, Wonersh. Before entering the seminary he graduated from Queen's College, Cambridge in mathematics and worked for a short period in management consultancy.  
Dress code: dinner jacket or equivalent. 7.30pm arrivals for 8.00pm dinner.

Please note that we have to charge for this meal to cover our costs (£32.50 including VAT and card processing fees); this includes all wine and other drinks.
Alumni Weekend Special Lecture
On Friday afternoon (20th September) at 2.30pm, as part of the Oxford University Alumni Weekend, Blackfriars will offer a special lecture by a Blackfriars Fellow who is the leading expert on Cardinal Newman, the renowned Victorian convert and theologian who will soon be declared a saint:
Rev Dr Ian Ker, "John Henry Newman the Writer"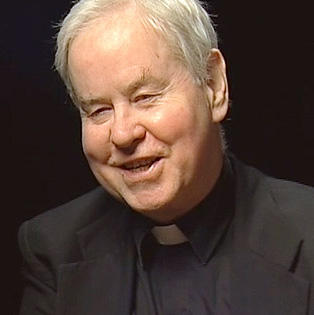 This lecture is open to all Oxford University alumni through the Alumni Weekend.
Blackfriars alumni and guests get to attend for free!
(just add it for free to your EventBrite booking; note that, if you book through the University, it will cost £10).
Get tickets for the dinner or the talk now
This lecture is part of the programme for 'Meeting Minds', the Oxford University Alumni Weekend. This is an increasingly popular event and features a mix of stimulating talks, opportunities for socialising, and the chance to visit interesting corners of Oxford colleges. Booking for Meeting Minds will open in due course.
Accommodation
If you need to book accommodation, we recommend you use the University Rooms website.
Questions?
If you have any questions, please email Richard Brown, Director of the Alumni and Development Office, or telephone +44 (0)1865 610 208.
Tickets: £32.75
Venue: Blackfriars - St Giles Oxford, OX1 3LY United Kingdom

Contact:
Blackfriars Alumni Association
01865 610208
development.director@bfriars.ox.ac.uk